MEASURE OF OBJECT FOR MICROSCOPE OF FORM HOMEMADE.

INTRODUCTION.
For measuring an object through a microscope is used for this a stage micrometer or target, which consists of a slide in its center with a graduated scale, with separations between each division. His price is around 50 euros.
But we can measure if used a reference, as the lines of a caliber tool.
MATERIALS AND SOFTWARE.

-The microscope.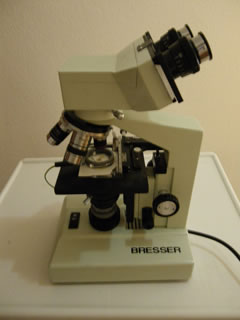 -A reference measure as a caliber tool or pixels of a mobile.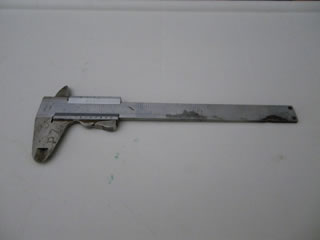 -Cámara digital.Digital camera.
-Digiscoping-adapter (optional).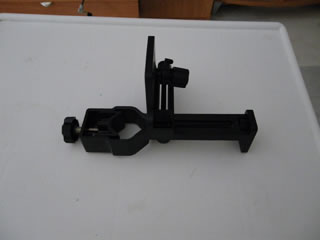 -Paint or any other image treatment software like photoshop.
INSTRUCTIONS.
1 Place the reference gauge or measure the plate in my case I use a caliber tool.
2 Took pictures of different mm caliber, Also we take note of the magnification of the objective and eyepiece, and resolution of the pictures we have done and camera name.
3 º We send the pictures to the image processing software, we will use the Paint easier.
4 º determined average pixel having millimeters photographed.
5º Draw the line 5th and divisions by simple rule of three: if 1 mm containing for example 520 pixels for 0.1 mm will be X 52 pixel. Divide by 52 for each 0.1 mm pixel and if you want you can create grids of divisions. Now clean all except the divisions and save the file with the reference ( magnification, objetive and measure)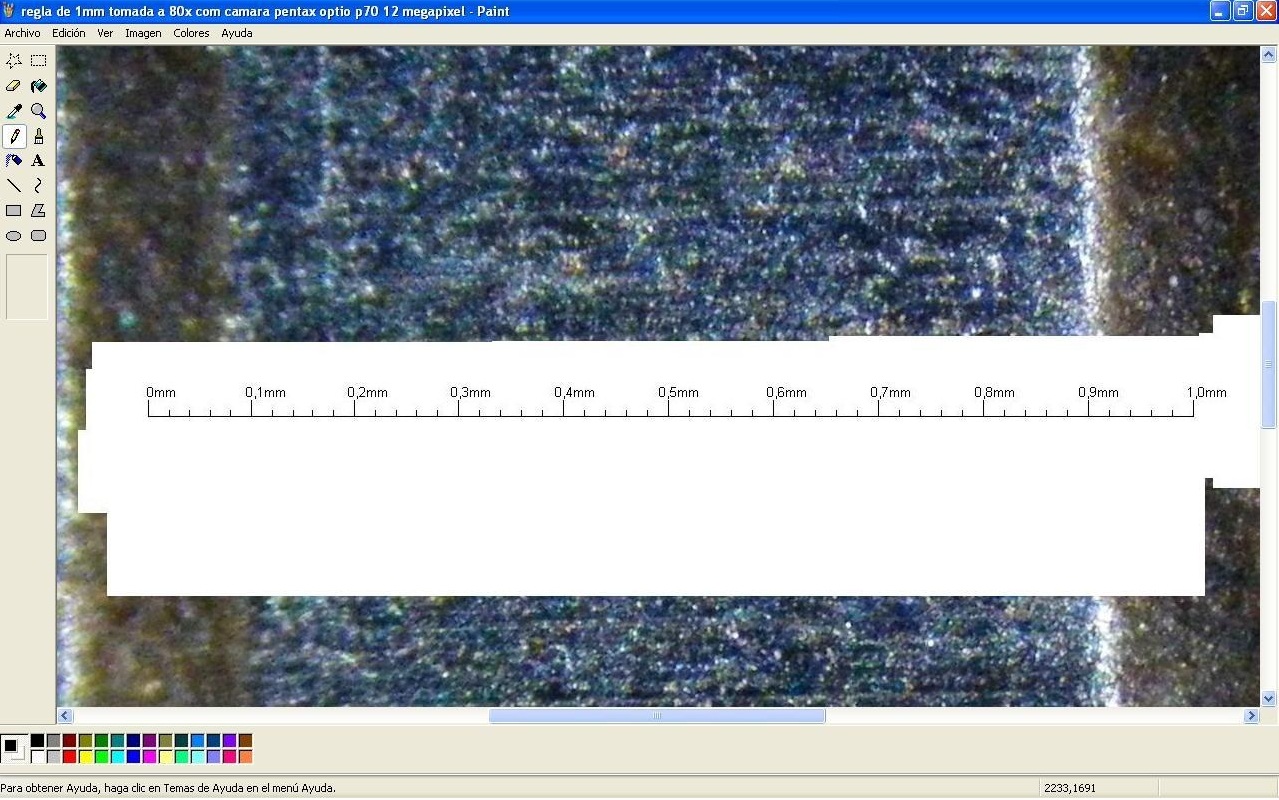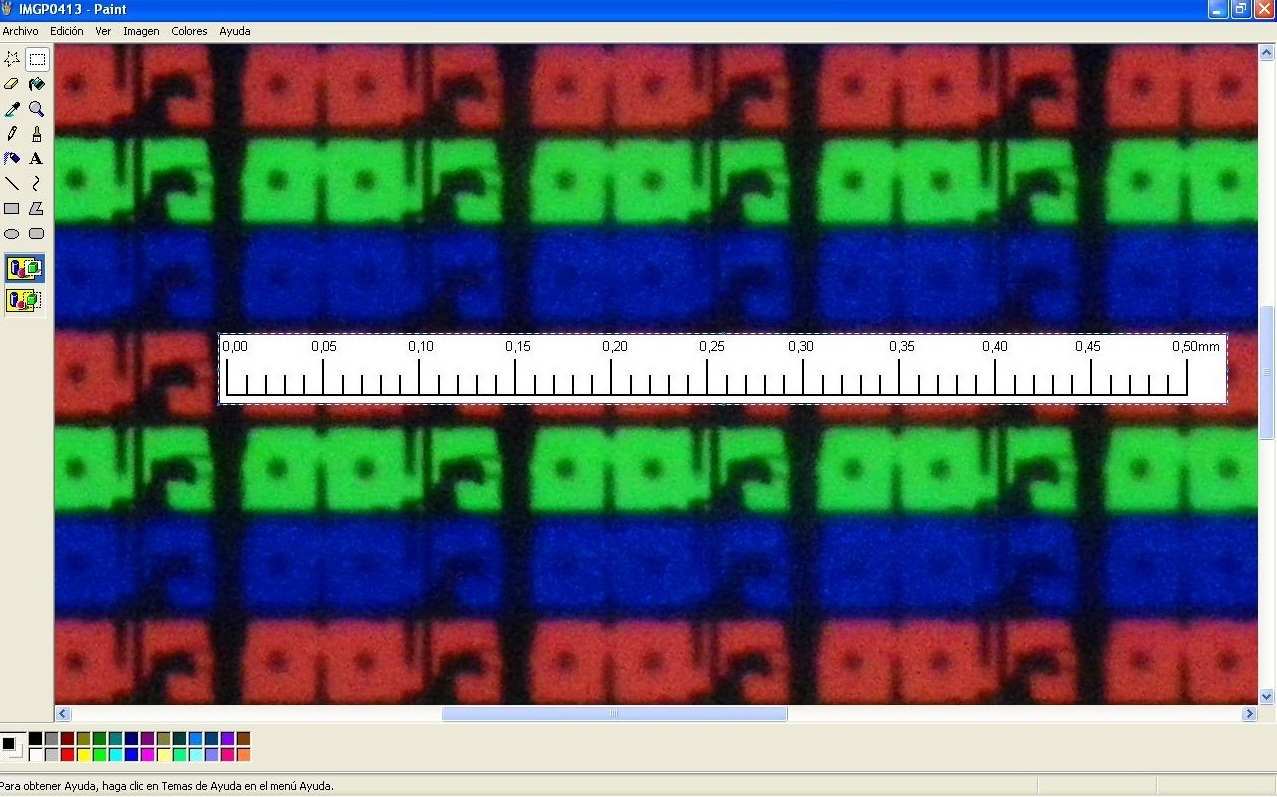 6º Well now if we do a picture with the characteristics described above, we can only paste the rule or the micrometer on the photograph to determine its dimensions. Also can serve to make referrals smaller dimensions.
Examples:
Penicillium digitatum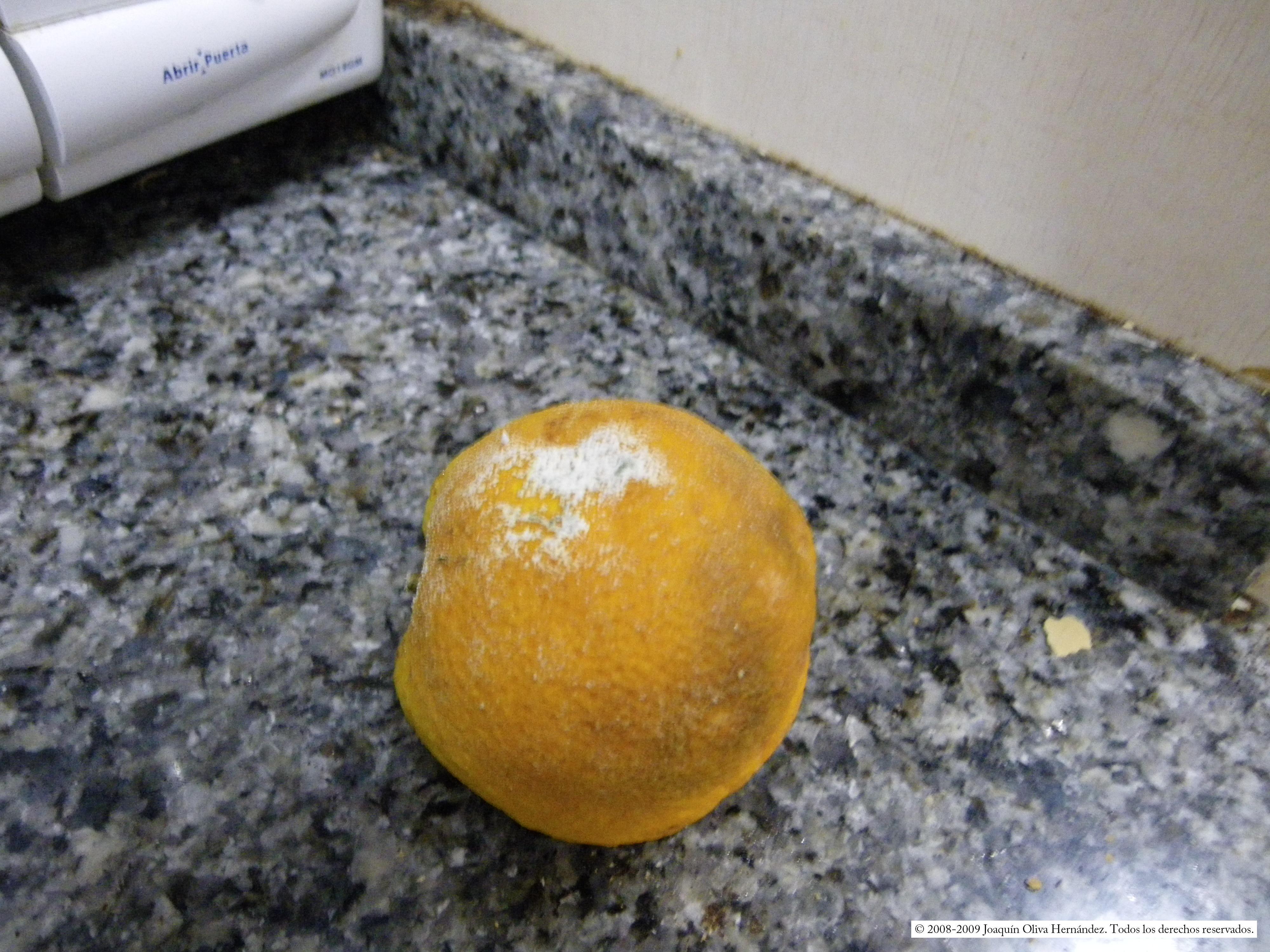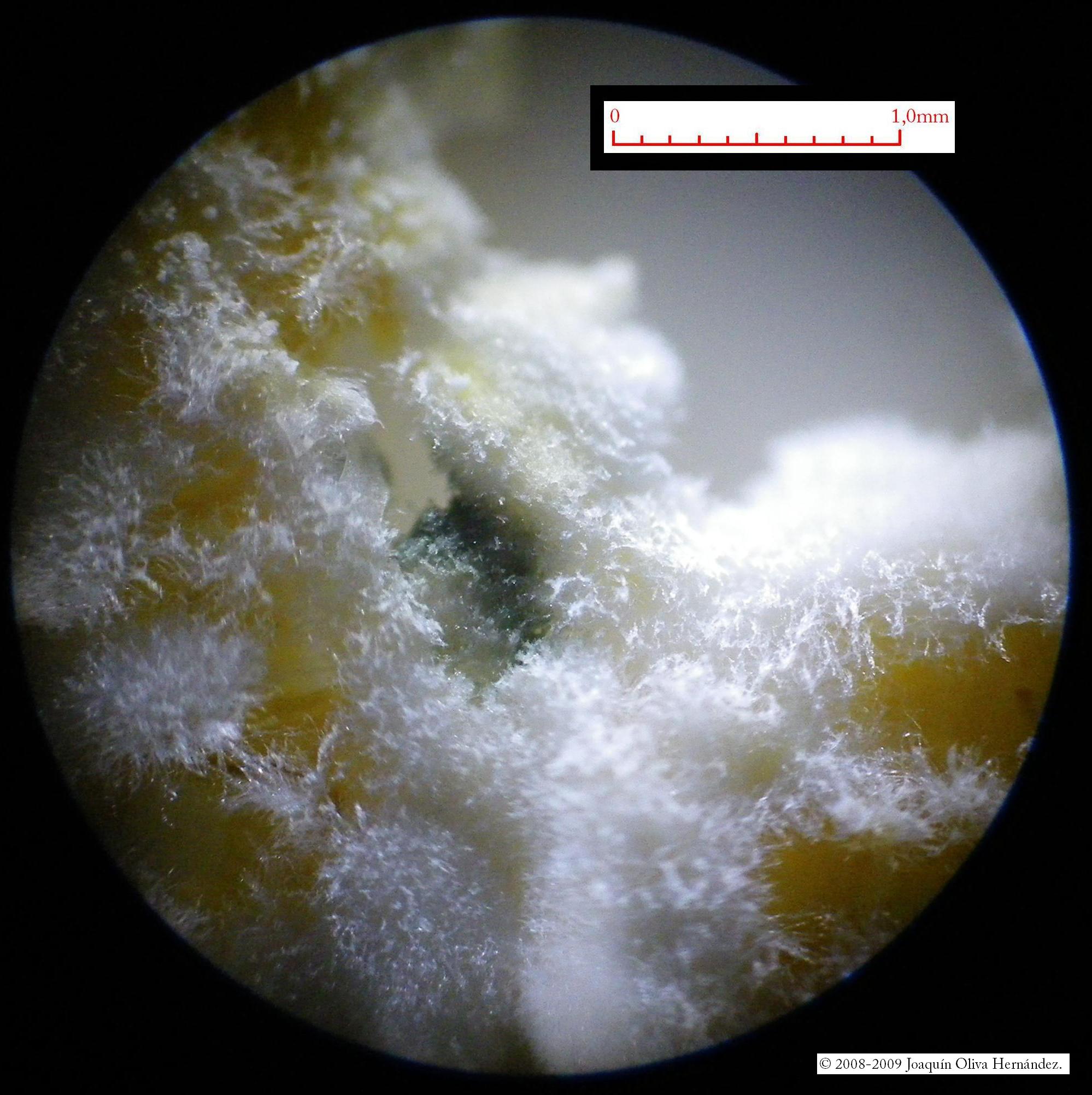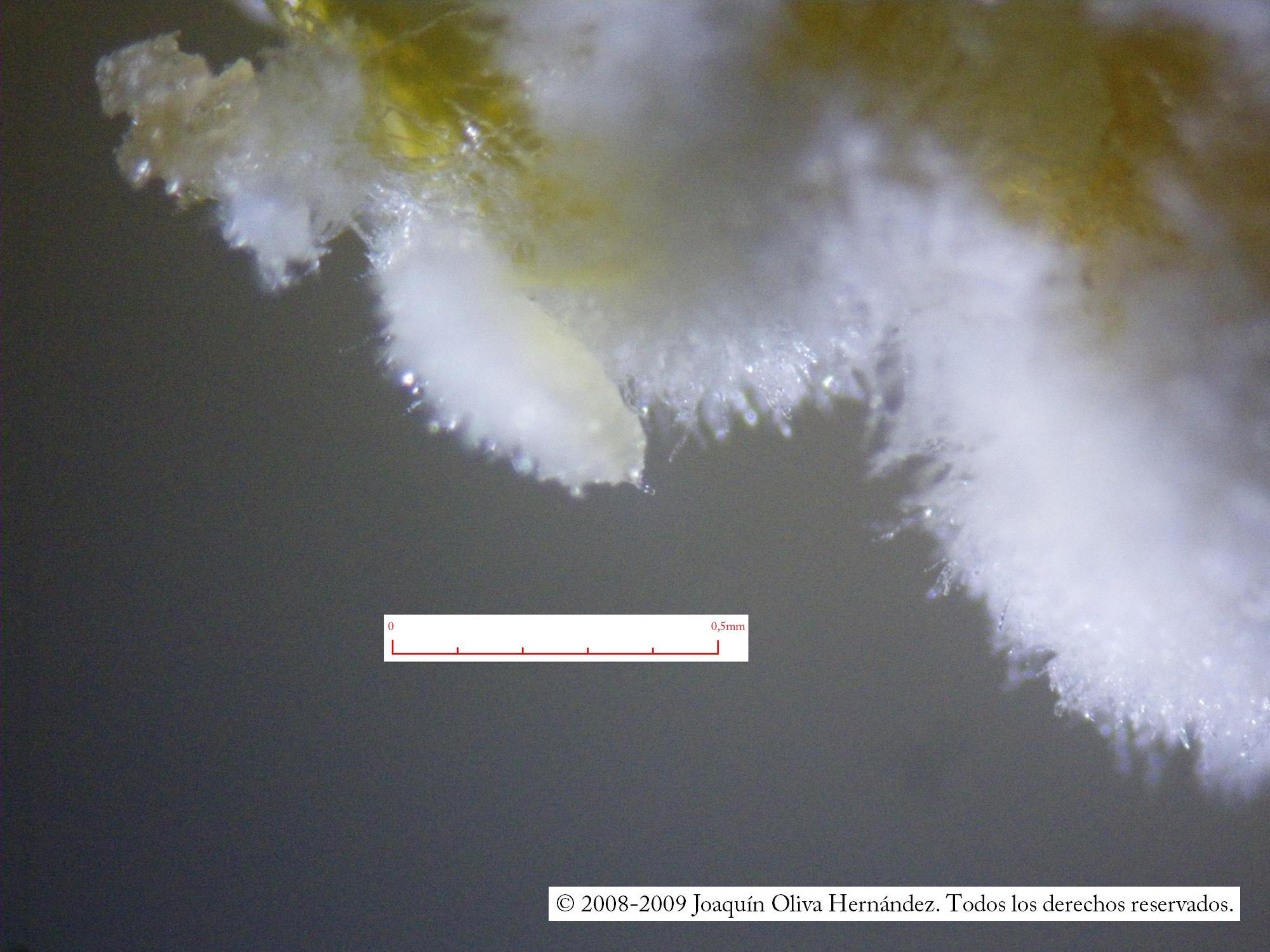 QUESTIONS AND SUGGESTIONS.

For any questions you can write me to master@picpc.es